We pride ourselves on having a knowledgeable, determined, and fun staff! Chosen not just for their skills, but for their character, our group of unique, driven, and compassionate individuals illustrates the potential of healthy living. When you enter our facility, you will be greeted with a smile and positive energy. Our staff truly cares about our members and we are driven by the opportunity to support and play an active role in making every experience at Platinum Health & Fitness rewarding.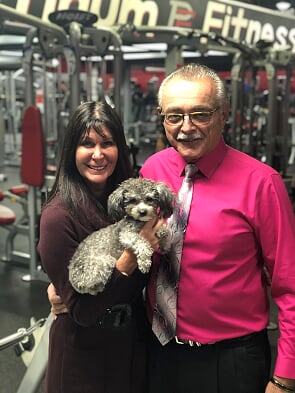 Tammy & Rick Recckio
Owners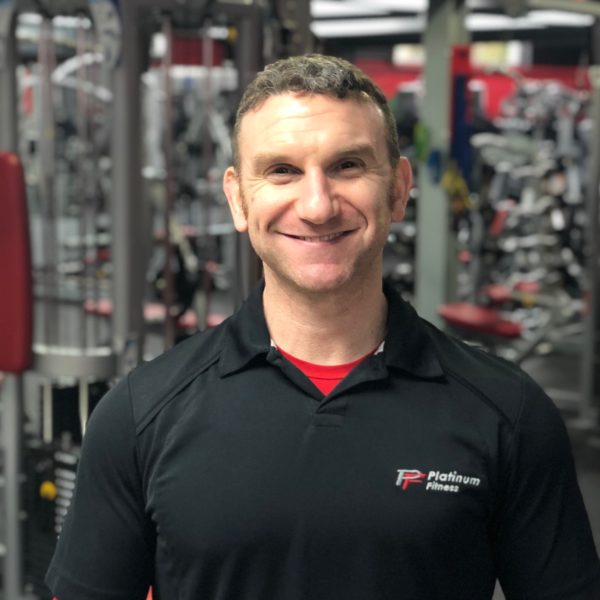 Paul Klatman
General Manager, CPT, BS, BA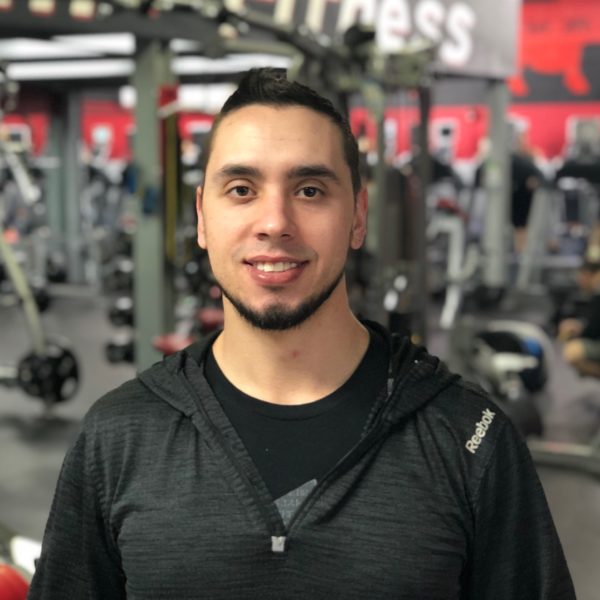 Adam Stover
Personal Trainer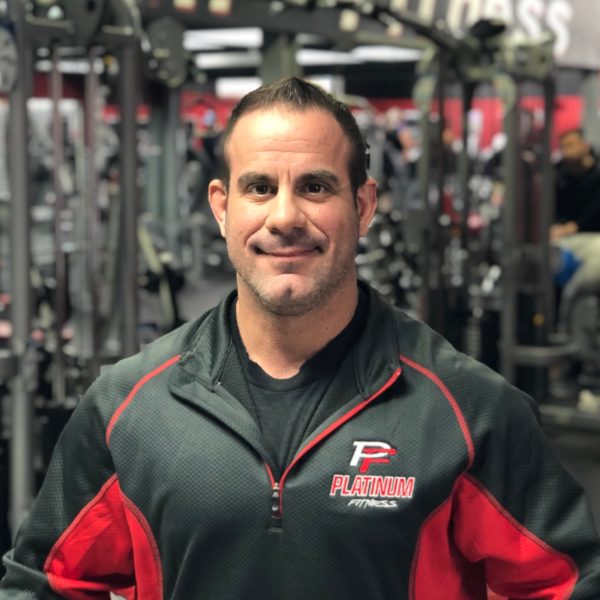 Justin Stange
Personal Trainer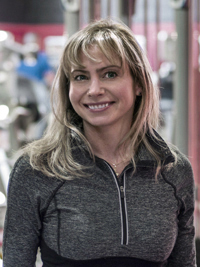 Michelle Heim
Personal Trainer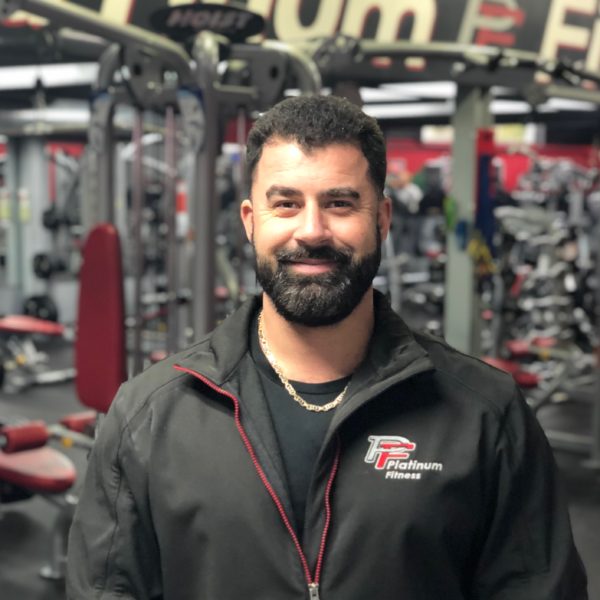 Michael Atti
Personal Trainer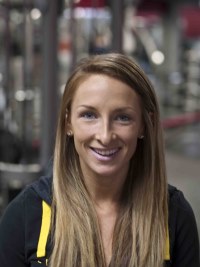 Emily Scrivani
Personal Trainer
David Snyder
Front Desk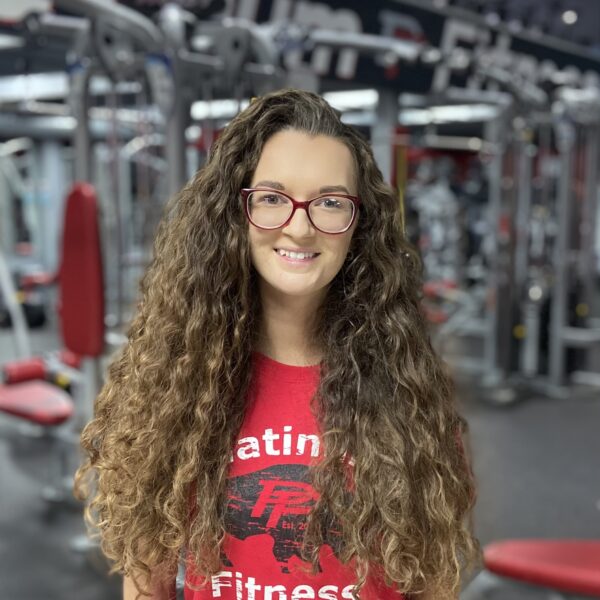 Serena Rosario
Front Desk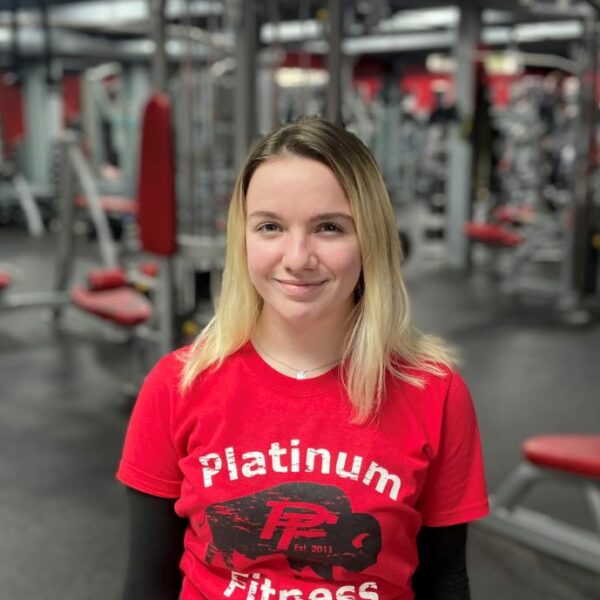 Jen Gorcheck
Front Desk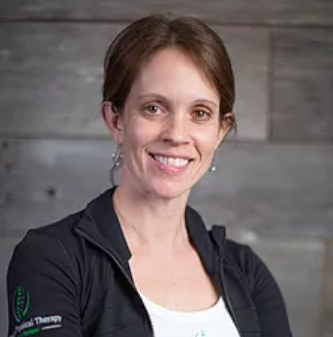 Julie Wolfley
Physical Therapist, DPT, OCS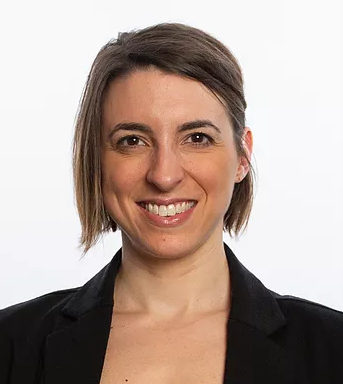 Allison Hoestermann
Physical Therapist, DPT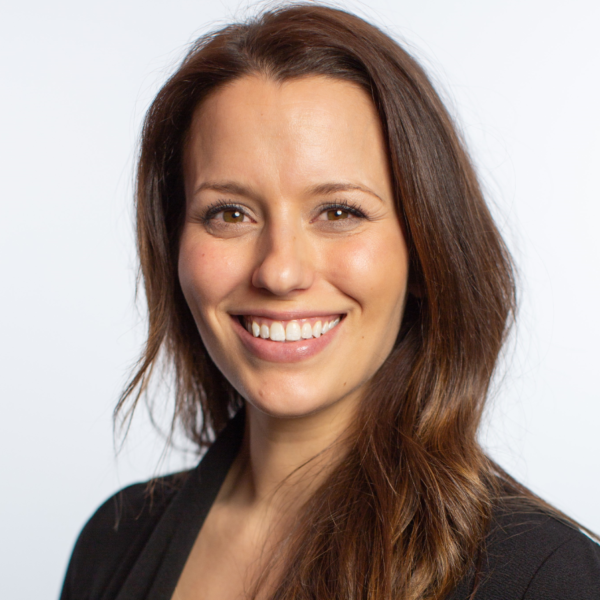 Amy Barbasch
Physical Therapist, DPT, OCS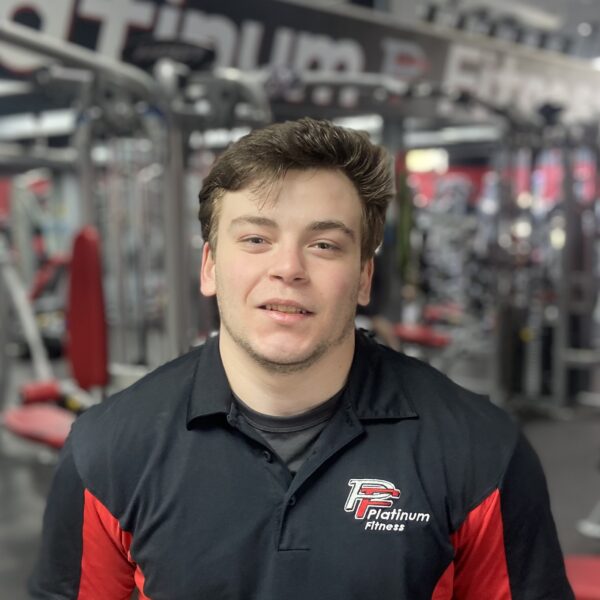 Dominic Basile
Front Desk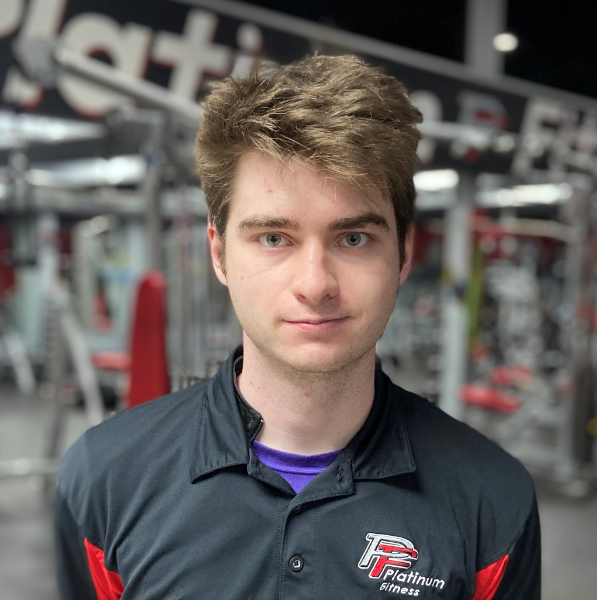 Alec Wheeler
Front Desk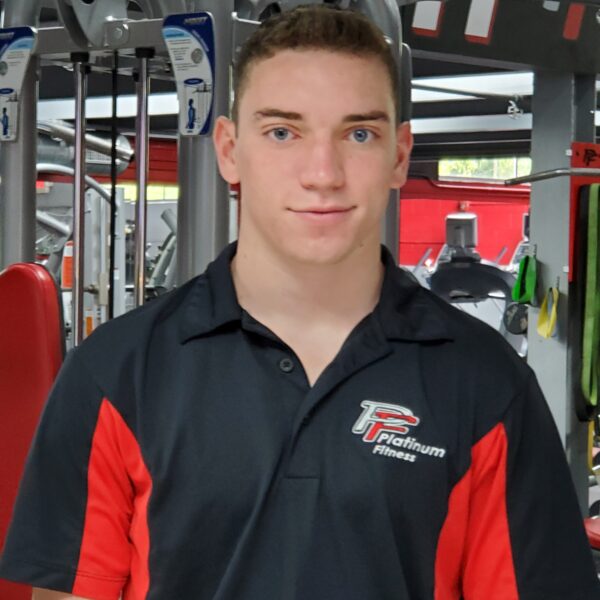 Ray Walter
Front Desk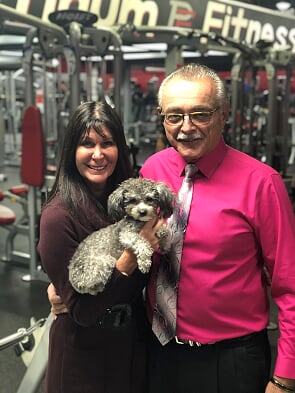 Tammy & Rick Recckio
Owners
Tammy and Rick Recckio are local entrepreneurs who have owned multiple successful businesses in the Buffalo area throughout their lifetimes. These include a real estate and development company, hair salon, bowling alley, sports bar, boat and RV store, pet store, cell phone store, pizzeria, gas stations, convenience stores, and a Subway. The Recckio family is a familiar and welcomed presence within the Buffalo region, as they have grown up and spent their lives becoming involved and contributing to the community.
Tammy has always had a passion for health and well-being. She is a Registered Nurse and Certified Personal Trainer. Her experience in both of these fields was the driving factor in opening Platinum Health & Fitness in 2011.
Rick is the owner and operator of Recckio Real Estate and Development Inc., which he opened in 1995. Recckio Real Estate and Development, Inc. is a Full Service Brokerage Firm licensed in New York and Pennsylvania offering a complete line of professional commercial and residential real estate services for buyers, sellers and landlords. With offices in Amherst and the Southern Tier, Recckio Real Estate and Development, Inc. services customer needs in all areas of Western and Central New York, including the Southern Tier.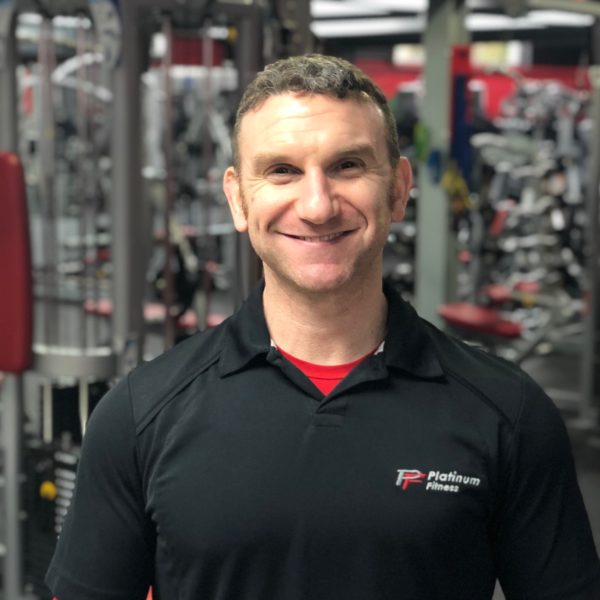 Paul Klatman
General Manager, CPT, BS, BA
Core Belief: 
As Director of Fitness Paul's primary goal is to handpick only the most qualified and dedicated fitness professionals.  As a result, we all are completely committed to helping you maximize your potential.  Paul has the personal believe that health and fitness is a commitment to a specific lifestyle of healthy choices.
Training Goal: 
Through commitment and hard work Paul believes that he can help anyone achieve their fitness goals. Paul will motivate, educate and encourage each and every client to establish and healthy lifestyle which will improve the clients quality of life.
Specialties:
His specialties include but are not limited to athlete- specific training, injury rehabilitation, body fat reduction, PNF stretching, and quality of life improvement.
Background/Certifications: 
Paul graduated from SUNY Buffalo with dual degrees in both Exercise Science and Psychology.  While at UB, Paul became a state ranked powerlifter as well as President of the SUNY Buffalo powerlifting team.  He also studied under NCAA coaches and trained with division one athletes to further his knowledge in strength and speed training as well as sports rehabilitation.
Upon completion of his degrees, Paul became AFSA certified and continued his fitness education in various fitness facilities.  He has over 12 years experience in personal and group fitness. During that time Paul has worked with various athletes and individuals ranging from 12 to 94 years old.
Phone
716-243-1446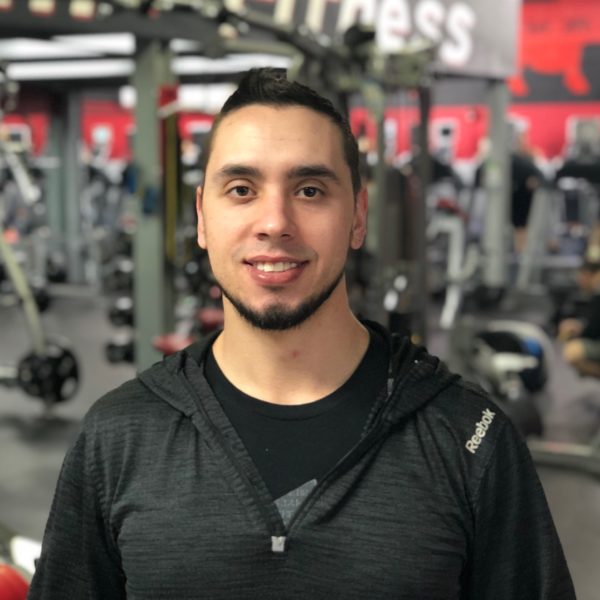 Adam Stover
Personal Trainer
Core Belief: 
I believe if you are looking to make serious changes in your life, starting with your health is one of the most essential steps you can take. I recognize everyone's goals will be different. Not everyone is trying to become a body builder. I enjoy the challenge to assist client in there fitness journey, whatever their goal may be.
Training Goals: 
Part of my philosophy is to focus on major muscles, and to use compound movements to maximize muscle fatigue, and calorie depletion. I take pride in my work, and my main concern is client safety. I will never encourage you to partake in an exercise I don't think you can handle.
Education/Certifications: 
I am certified through NFPT (National Federation of Professional Trainers), which is considered one of the top certifications in personal training. I have studied at Erie County Community College. I'm currently trying for a nutrition degree.
Background: 
I have been personal training since 2009. I originally started with the Buffalo Athletic Club, and in 2011 I moved to Platinum Fitness. I grew up playing hockey and sports have always been a passion of mine. I have worked with people looking to lose weight, build muscle, and improve their overall health. I've also trained people with all sorts of conditions such as: Multiple sclerosis, recovering cancer patients, stroke patients and more. I hope to see you in Platinum Fitness.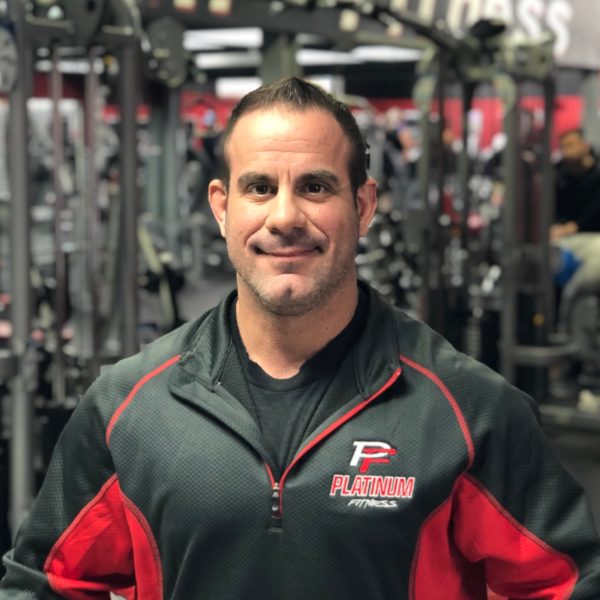 Justin Stange
Personal Trainer
Core Belief:
I believe that with the right guidance, motivation, and discipline, anyone can achieve their fitness goals. Everyone has the ability to adopt a healthy and fit lifestyle, no matter what level they begin at, and at any stage of life. I welcome the opportunity, to assist anyone in their quest to get into the best shape of their life.
Training Goal: 
For my clients that compete my goal is for everyone to place in a competition. And for everyone else to be as healthy as can be inside and outside the gym.
Specialties: 
Body composition goals for every level of fitness, competitive bodybuilding, figure coach, bikini coach along with weight management.
Certifications/Background: 
Personal fitness trainer since 1999. I am NSCA certified, which I have been for over 10 years, along with being NPC, national level competitive bodybuilder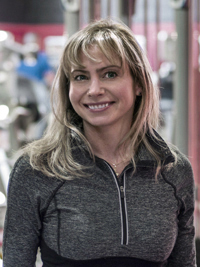 Michelle Heim
Personal Trainer
Core Belief:
I believe making a commitment to workout will create balance in your life.  Not only will you look good, you will improve your mental health by reducing stress and boosting your self-efficacy. You will never leave a workout with me and say "I regret that."
Training Goal:
My training goal is to provide health management for each client. I do this by providing a program specific to the client's needs. This includes appropriate exercises and progressions so that the client never reaches a plateau. Also, I provide the best education for success.
Specialties: 
I take your workout to the next level. I specialize in individual and group training for all including children though seniors, athletes, pre and post-natal.  I hold certifications in Pilates and Yoga, which I incorporate in my workouts to increase core strength and flexibility.
Background/Certification:
I began my love for fitness at the age of five in dance and continued my career in 1999 as a personal trainer and aerobics instructor. As I realized the importance of the mind/body connection, I went to Buffalo State College and graduated with a BS in psychology. My certifications include AFAA personal trainer and aerobics instructor, Institute of Exercise Physiology Scirion Trainer, and EFTI.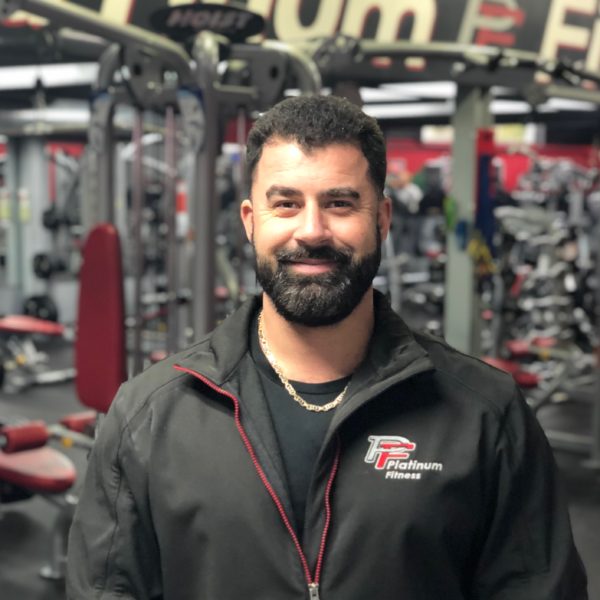 Michael Atti
Personal Trainer
Core Belief: 
I believe that an active body is a healthy body, and a healthy body can help you be the best you can be.  As a competitive athlete, I know that hard work pays off.  I enjoy working with people who are committed to fitting exercise into their busy day and enjoy a challenge.  I have experience working with diverse populations as well as training clients for special events.
Training Goals: 
Too push you harder than you can push yourself and supply you with results that change your lifestyle to become healthier.
Specialties: 
Areas of focus include but are not limited to Strength Training, Aerobic Conditioning, Weight/Fat Loss, Sport Specific Training, Design of Client Base Programs, Nutritional Consultant, and Trained Athletes for Power Lifting/Body Building Competitions
Education/Certification: 
I have achieved an Associate of Science Degree in Health and Physical Education, where I have over twelve years of experience training and creating personal training programs for diverse groups of individuals. I am a certified personal trainer with NCSF (National Council of Strength and Fitness) while being CPR and AED Certified.
Hobbies and Interests: 
I enjoy competitive weight lifting and playing sports (hockey, football, baseball, basketball and golf). Seasonal recreational activities including snowmobiling, camping and enjoying nature.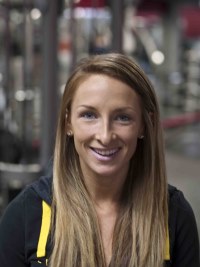 Emily Scrivani
Personal Trainer
Core Belief:
I belief that with the right person pushing a client there is nothing that cannot be reached. With a healthy diet and the right routine anything can be accomplished.
Training Goal: 
Seeing every client achieve their goals and improve each week. Week in and week out.
Specialties:
Woman's physique shows, powerlifting, physique show posing, nutrition, body fat reduction, and toning
Background/Certifications:
I have been dedicated to the fitness lifestyle for over nine years and am getting ready to compete competitively in women's physique shows.  Outside of the training world my husband and I have created a sports nutrition line called Dinosaur Nutrition with top of the line products. Certified in Personal Training with ISSA (International Sports Sciences Association) and currently working on being certified in Fitness Nutrition and Exercise Therapy.
David Snyder
Front Desk
Hi, I am David, and thank you for reading my bio. I graduated from Williamsville Central (Williamsville South High School) and went on to get two AAS degree's and one Bachelor's of Science in Business Management from the University at Buffalo. I served two years in the United States Army in the 75th Airborne Range division, and served in Vietnam for 13 months. 
Over the years I have worked 20 years at Moog and 20 years at the Veteran's Hospital in the physical therapy department. Currently, I sell Medicare Advantage Plans, deliver flowers, and work at one of the best fitness centers in Western New York, Platinum Fitness. Stop by and say hi!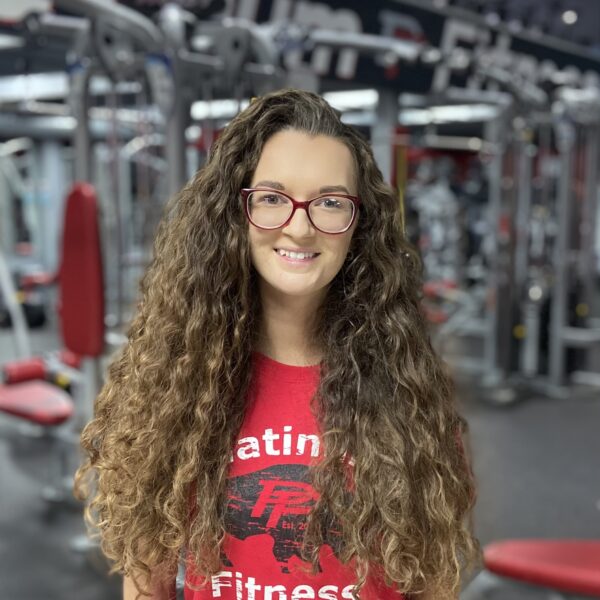 Serena Rosario
Front Desk
Serena grew up and graduated in a small country town. After graduating, she found out that one of her passions involves fitness and the benefits it has mentally. The gym will always be a happy outlet for her and she is thankful for the road it has taken her down so far. She is now in the process of being certified as a Paralegal Assistant at Bryant & Stratton College. When she isn't at work or school, she is chasing around her daughter who is always full of playful energy.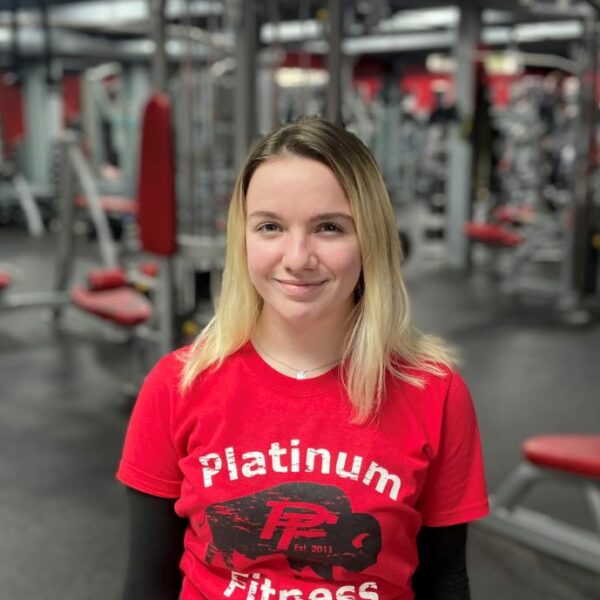 Jen Gorcheck
Front Desk
Jen is a graduate of Williamsville South High School and is currently in her Junior year at the University at Buffalo. She is in the process of obtaining her Bachelor of Fine Arts degree in dance, in hopes to one day be a commercial dance performer. Physical health and fitness have always been important for her to reach her future goals.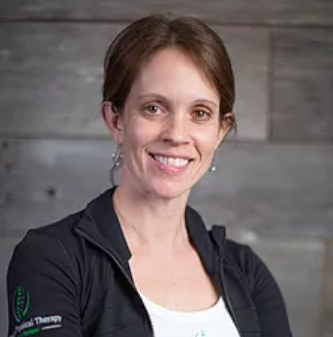 Julie Wolfley
Physical Therapist, DPT, OCS
Dr. Julie Wolfley PT, DPT, OCS is co-founder of Natural Physical Therapy of East Amherst. She graduated from Daemen College in 1999 with her Bachelor of Physical Therapy & received her Doctorate of Physical Therapy in 2004 from Daemen College. She is a Board Certified Orthopedic Clinical Specialist and currently serves as District Chair of the Western District of the NYPTA.
​Julie has been treating in outpatient orthopedics for 20 years' in the Buffalo area and continues to be passionate about her clinical treatment of patients utilizing manual hands on therapy and functional exercise to help patients achieve their personal goals. She loves helping people and is thrilled when patients are able to resume their favorite activities due to the patient-Physical Therapist collaborative hard work.
​Julie remains an active learner, attending physical therapy continuing education courses focused on sports injuries, functional exercise prescription, runners, kinesiology taping, soft tissue techniques, extremity rehabilitation, spine rehabilitation, spinal mobilizations, pregnancy and postpartum rehabilitation & vestibular rehabilitation.
​Julie understands the challenge of keeping life balanced as a mother of 3, Physical Therapist and exercise enthusiast, so she will be flexible with your busy schedule to maximize your response to physical therapy.
Phone
(716) 320-0003
Location
9450 Transit Road, East Amherst, NY 14051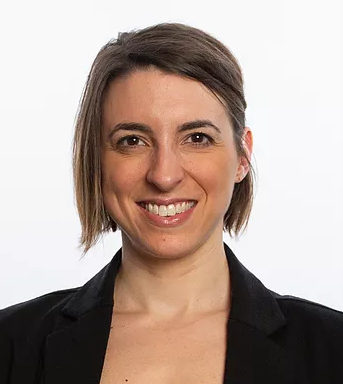 Allison Hoestermann
Physical Therapist, DPT
Dr. Allison Hoestermann PT, DPT is a Co-founder of Natural Physical Therapy.  Growing up she was very involved in gymnastics, first competitively for a local club and on the high school team, and then moved on to coach for 7 years. Gymnastics helped her realize her true passion of health and fitness. She then began instructing group fitness in 2006 while in her early 20s and has not stopped since. This was a great way to keep me in shape and make some extra money while going to school become a Physical Therapist. She graduated from D'Youville College in 2010 with her Doctorate in Physical Therapy and currently works treating a variety of musculoskeletal injuries. She uses functional exercise and manual therapy to allow her patients to reach their goals.
Today Allison feels lucky enough to be able to treat patients recovering from injury and get them back to what makes them happy. Being in the fitness industry allows her to inspire and motivate people to be healthy for life, as well as meet so many people within the community.  She strives to balance teaching fitness, working as a part time physical therapist 3 days/week, and being home for her Husband Josh and Son Gino.
Allison is highly trained in manual therapy, functional exercise, soft tissue mobilization, therapeutic yoga. Injuries: Spinal injury, mm strains, joint sprains, headaches, nerve pain, post - operative rehab.
Phone
(716) 320-0003
Location
9450 Transit Road, East Amherst, NY 14051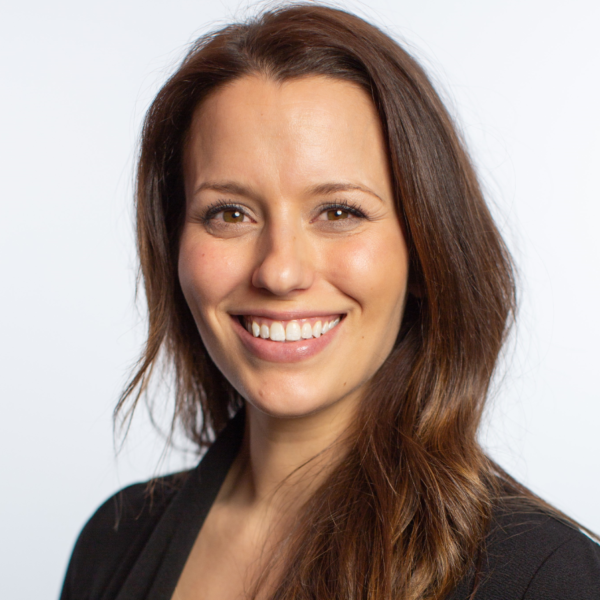 Amy Barbasch
Physical Therapist, DPT, OCS
Dr. Amy Barbasch PT, DPT, OCS is a Co-Founder of Natural Physical Therapy. Amy grew up in Toronto Ontario and completed her Bachelor of Human Kinetics at The University of Guelph in 2007. Amy came to Buffalo, and completed her Doctorate of Physical Therapy at D'Youville College in 2010, and has treated in Outpatient Orthopedics in the Buffalo area since then. 
Amy is Board certified Orthopedic Clinical Specialist and is an active member of the Western District NYPTA. She currently holds the position of Corresponding Secretary.
Amy loves learning and expanding her skill set. She has taken numerous continuing education courses over the years on spine and extremely rehabilitation, spinal manipulation/mobilization, soft tissue techniques, kinesiology taping, vestibular rehabilitation, pregnancy & postpartum rehabilitation, sports injury prevention, functional exercise programs, cupping, and Therapeutic Yoga.   
Growing up, Amy was a gymnast and her interest in becoming a Physical Therapist started with injuries through her own gymnastics career. Her passion for learning about the human body continued through her years of coaching. Today she enjoys spending time with her Husband Mike and three children. Amy enjoys meeting new people and helping to give them the tools and ability to return to their favorite actives and sport without limitations. 
Phone
(716) 320-0003
Location
9450 Transit Road, East Amherst, NY 14051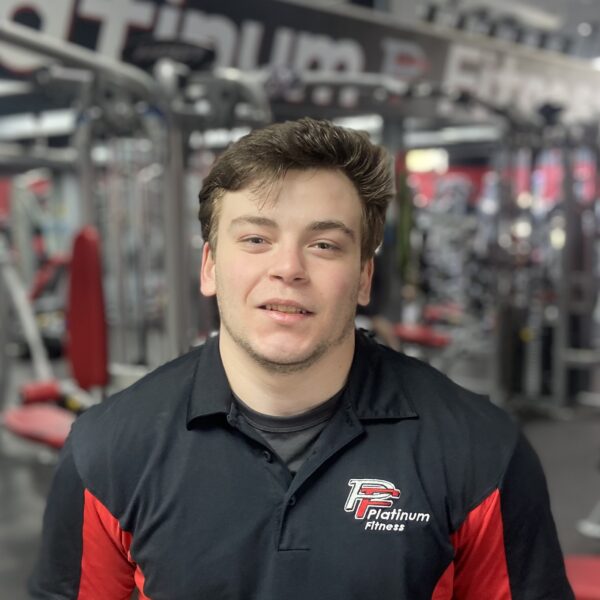 Dominic Basile
Front Desk
Dominic is currently enrolled at SUNY Geneseo and enrolled in the Accounting program as his Major. He graduated from Clarence High School in 2020. While in high school he played Basketball, Football, and Lacrosse. He also currently plays lacrosse for Geneseo College. Dominic has been working out at Platinum Fitness for over 5 years and wants to join the team while attending school. Platinum Fitness had a huge impact on his love for weightlifting and exercise.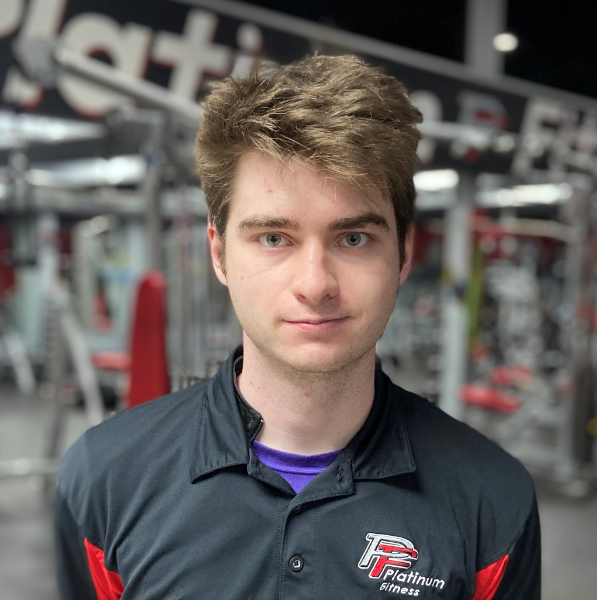 Alec Wheeler
Front Desk
A graduate of Niagara University's sport management program. Alec is a former supervisor of the Kiernan Recreation Center. Alec enjoys sports, gaming, running and the time he has spent as head coach for Niagara's Overwatch Team.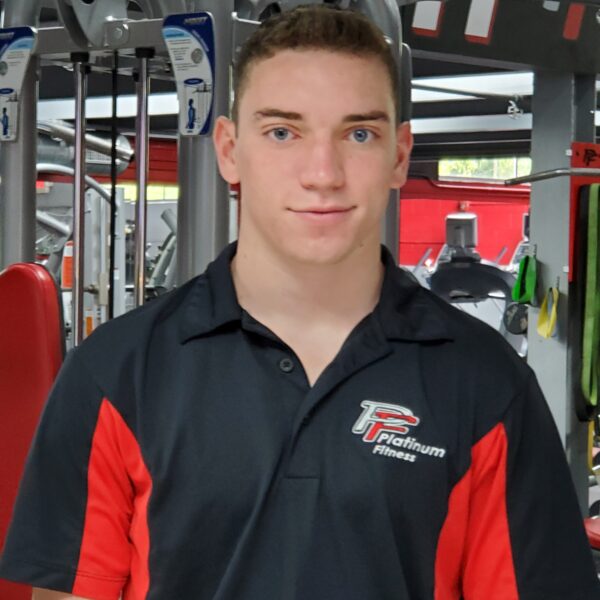 Ray Walter
Front Desk
Hi I'm Ray I was born and raised in Buffalo, but I am currently studying at the University of Akron as a finance major. I went to Williamsville North where I played soccer. Now I enjoy going to the gym for my physical activity and have found both a good place to work and workout in Platinum Fitness. When I come home to Buffalo for the summer I enjoy eating all the great food I was missing out on in Ohio.