Hiring a professional personal trainer can be the quickest and safest path to achieving your health and fitness goals. Our trainers offer the encouragement and motivation you need to jump-start your training program. Our coordinated approach includes designing a diet and exercise program that is appropriate for your age, gender and body type, while also taking into consideration any medical or risk factors you have. Our trainers work with you to effectively target your individual fitness goals and will guide you on proper exercise form and equipment use to ensure your safety.
Pricing Click Here for our Pricing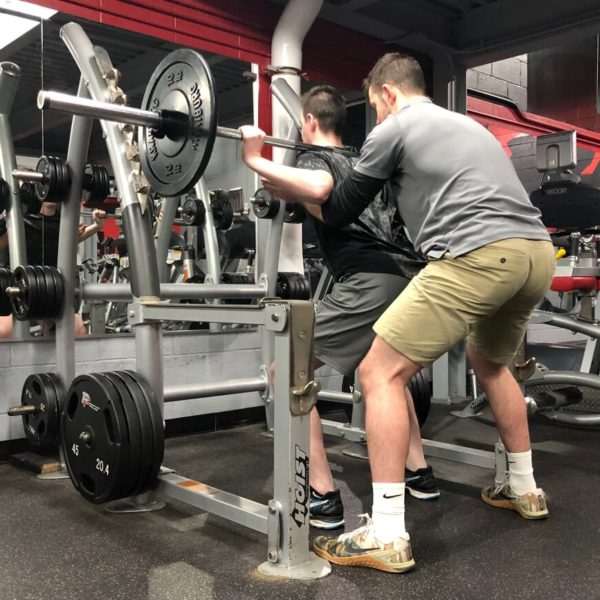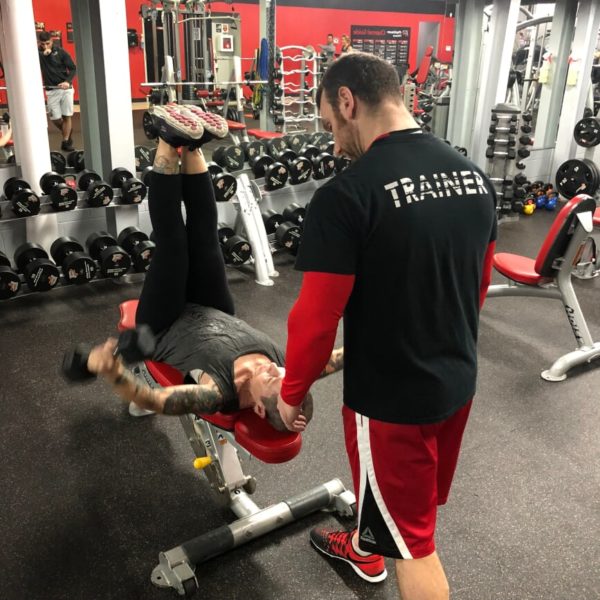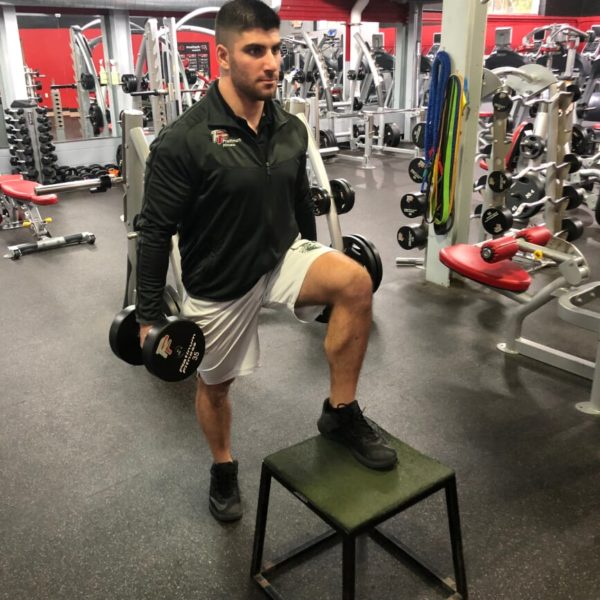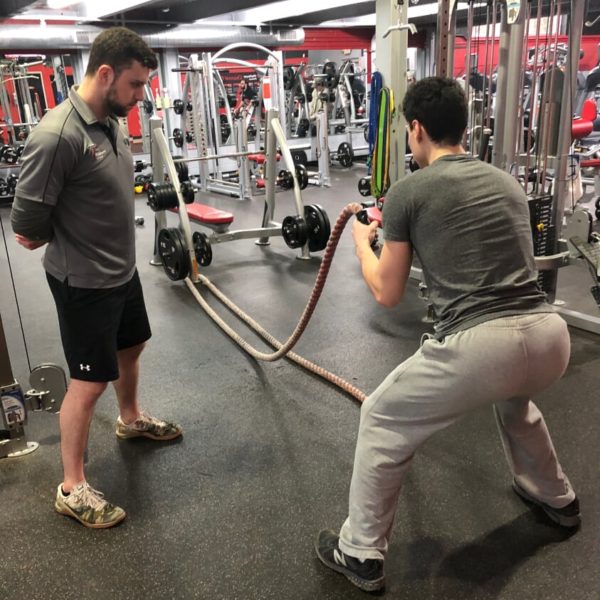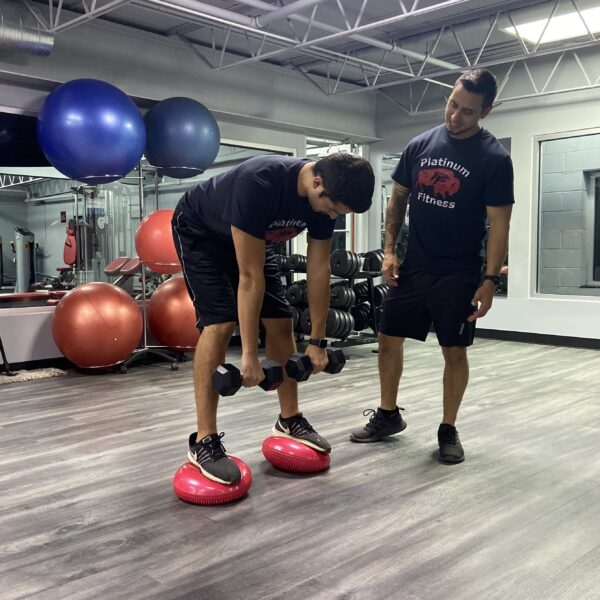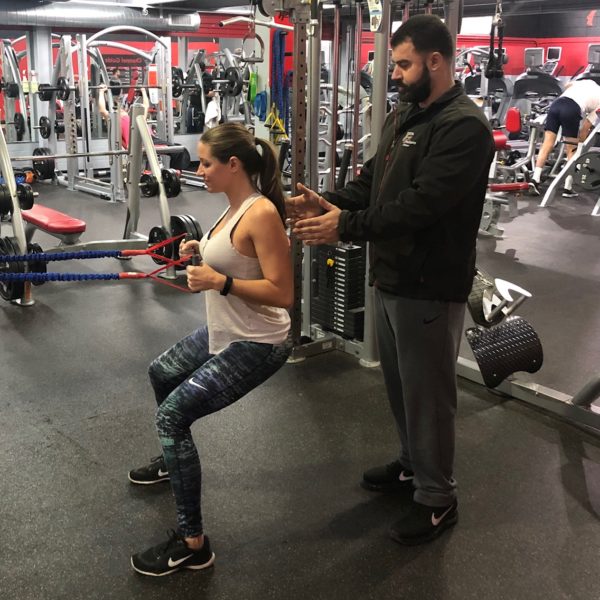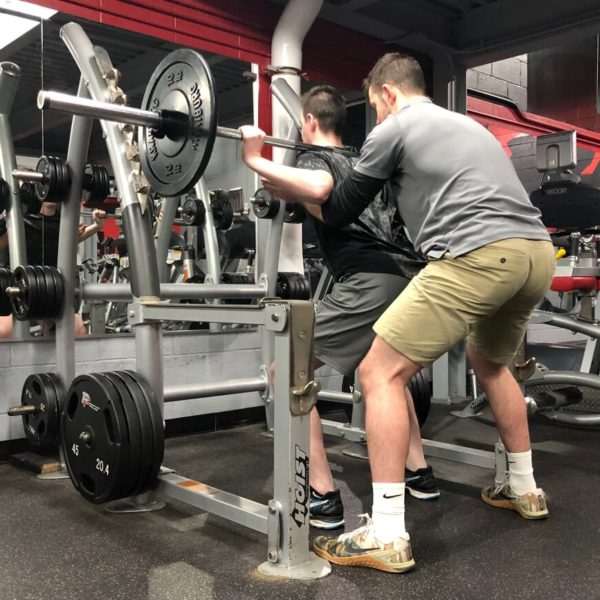 Strength
Strength training is a type of physical exercise specializing in the use of resistance to induce muscular contraction which builds the strength, anaerobic endurance, and size of skeletal muscles.
When properly performed, strength training can provide significant functional benefits and improvement in overall health and well-being, including increased bone, muscle, tendon, and ligament strength and toughness, improved joint function, reduced potential for injury, increased bone density, increased metabolism, increased fitness and improved cardiac function.
Strength training commonly uses the technique of progressively increasing the force output of the muscle through incremental weight increases and uses a variety of exercises and types of equipment to target specific muscle groups. Strength training is primarily an anaerobic activity, although some proponents have adapted it to provide the benefits of aerobic exercise through circuit training.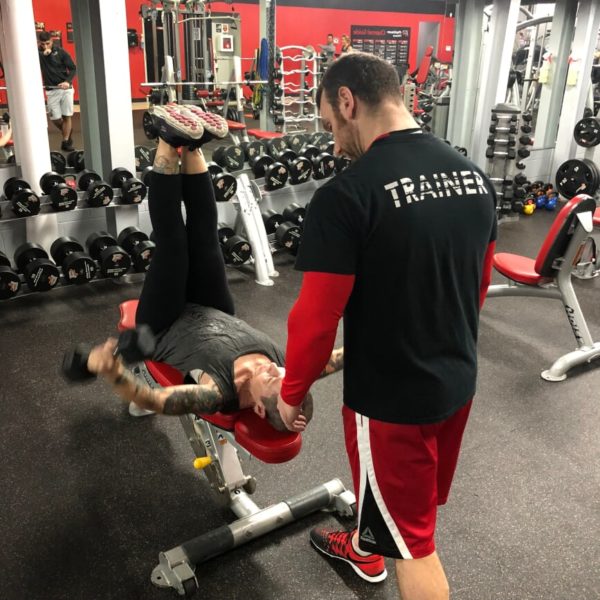 Bodybuilding
The body adapts to specific exercise. That means that what you train for is what you get. If you want a more muscular physique, you don't train like a marathon runner. If you play football, hockey or basketball, you can't train like a guy from the World's Strongest Man competition.
However, you can combine techniques from all types of training to make a great training program. For example, bodybuilding requires aesthetics and symmetry in the pursuit of muscle growth. Successful bodybuilders are much more concerned with fatiguing their muscles than with how much weight they are actually using.
Powerlifters, on the other hand, are trying to lift as much weight as possible. Although bodybuilders generally have larger muscles, many powerlifters still have impressive muscular physiques.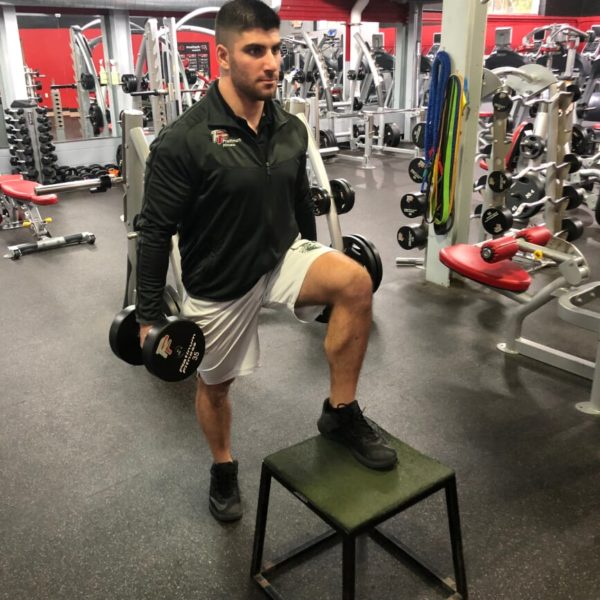 Sport-Specific
Our sport-specific, individualized programming is designed specifically for athletes preparing for the upcoming season, gaining an advantage in the off-season and keeping their skills sharp during the season. Our programs push athletes hard and make them faster, stronger and more agile than they ever thought possible.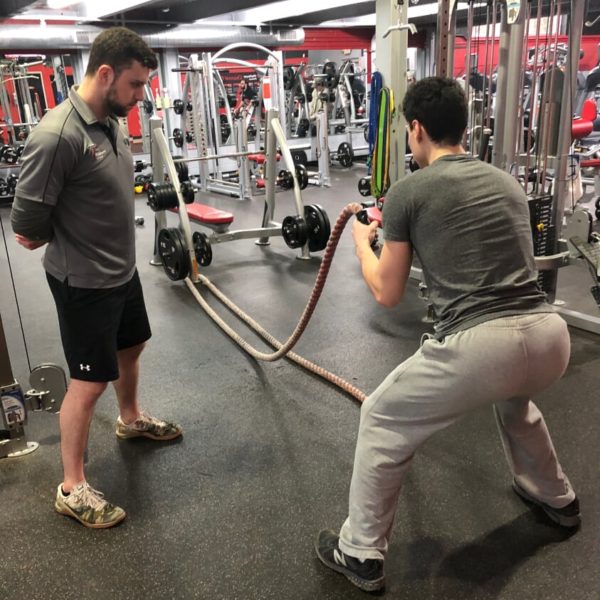 Metabolic
The short definition of metabolic training is completing structural and compound exercises with little rest in between exercises in an effort to maximize calorie burn and increase metabolic rate during and after the workout.Three major benefits of metabolic style training are: improved cardiovascular, improved hormonal profile, and serious calorie burn. In case you are wondering, your metabolism (metabolic rate) is how many calories your body burns at rest.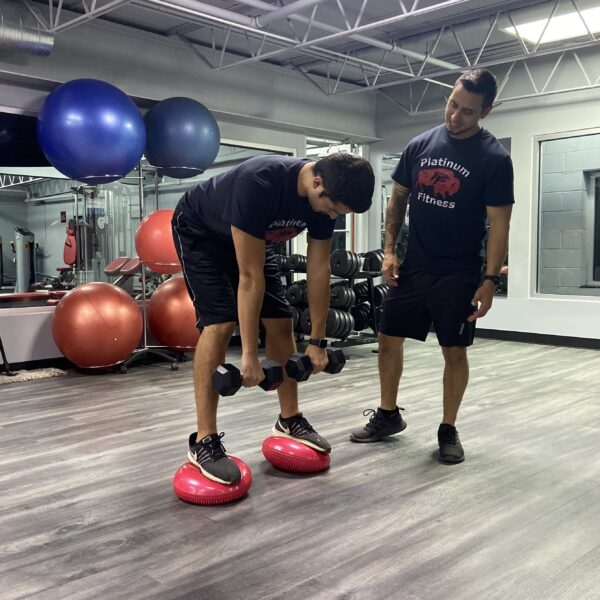 Functional
Functional training may seem like its on the rise in the fitness community, but it's one of the oldest and most common types of training around. Functional training got its beginnings in the physical rehabilitation field and was created by physical therapists to improve patient recovery after injury or disability.
Specific exercises were developed to help patients regain function and return to activities of daily living. From this start, functional training has been embraced by fitness professionals and morphed into predominantly weight-bearing exercises that simulate everyday movements and target core strength.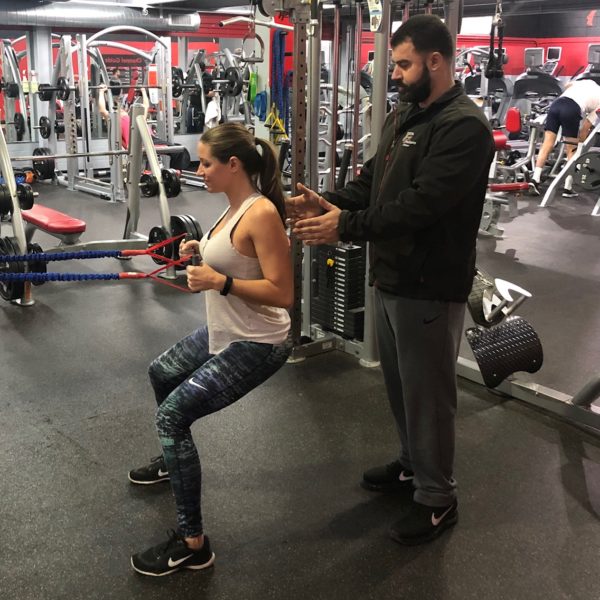 Corrective Exercise
Corrective exercise is a double-edged sword. On one hand, we all have weaknesses that could benefit from attention. Muscular imbalances, postural issues, and aberrant movement patterns can—and often do—lead to discomfort, pain, and in the worst-case scenarios, injury.
If you take the time to learn how to perform certain movements correctly—which often involves regressing exercises to your current ability—you'll not only see marked improvements in your overall performance, but also how you look and feel.